Atlanta Medical Malpractice Lawyer
We've Recovered Millions for Our Clients
At Henningsen Injury Attorneys, P.C., we have given our clients outstanding legal representation for over ten years. We believe that patients should be able to trust their doctors, and that every member of the medical profession is obligated to provide the best treatment that they can offer.
If you believe that a doctor (or other member of the medical field) committed an act of negligence and hurt you, you may have grounds for a medical negligence claim. With the help of a personal injury attorney, you may be able to collect financial compensation for:
Hospitalization
Doctor's Visits
Future Medical Expenses
Missed Wages
Noneconomic Damages
Our Atlanta medical malpractice lawyer is dedicated to helping victims of medical malpractice pursue the compensation that they deserve. Let us review your case at no cost to you and rest easy knowing that you will not have to pay upfront fees. We can fight for you or your loved one, so that you can focus on what is really important.
Common Types of Medical Malpractice in Atlanta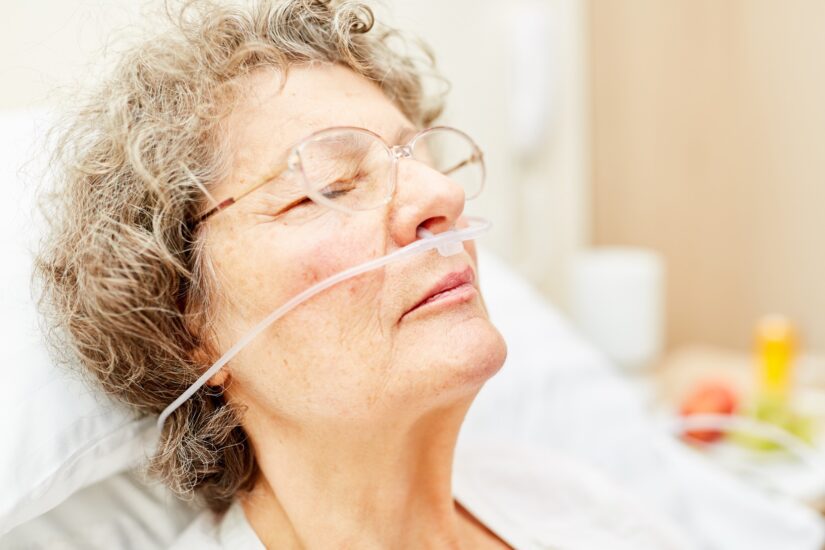 Medical patients trust their doctors, nurses, and physicians to provide the care that they need through skilled medical treatment. Sadly, innumerable people suffer avoidable injuries and complications at the hands of uncaring, incompetent, and negligent doctors every year.
According to research, the most common medical malpractice cases involve:
General Treatment Errors
Anesthesia Mistakes
What is Medical Malpractice?
The term "medical malpractice" refers to any act of negligence committed by a member of the medical profession. You might assume that doctors and surgeons are the only persons that commit medical negligence.
In reality, all members of the medical field are responsible for patient safety; thus, any medical professional can commit negligence, including:
Physicians
Surgeons
Nurses
Anesthesiologists
Eye Doctors
Pharmacists
Who Can I Sue for Medical Malpractice?
Depending on the nature of your accident, you may be able to sue 1) the negligent car provider, 2) the hospital, or 3) the negligent worker's employer. While many medical malpractice suits are aimed at a specific doctor, others target the doctor's supervisor or hospital.
Vicarious Liability – Hospitals, doctors' offices and other medical facilities are obligated to hire qualified employees. If the hospital negligently hired an under-qualified employee, you may be able to sue for compensation. This is vicarious liability.
In some cases, big pharmaceutical companies are responsible for patient injuries. Generally speaking, drug manufacturers owe their primary duty to doctors and physicians – not patients. However, the pharmaceutical company is responsible for the mediation's safety. If the manufacturer believes that the medication could result in an adverse side effect (when used properly), it should warn physicians of the potential risk.
The drug manufacturer must:
Research the drug for side effects
Convey potential risks to doctors, nurses, and physicians
In the event of a medication / pharmaceutical error, the manufacture may be responsible for any illnesses and injuries that occurred because the company failed to fulfill one or both of these obligations. In short, you may be able to sue the manufacturing company for failure to warn.
Proving Medical Negligence
Proving medical negligence starts with "duty of care;" the idea that doctors, nurses, surgeons, etc. are responsible – to the best of their ability – for their patients' health. A doctor commits medical malpractice when he / she breaches this duty of care.
A successful medical malpractice case is built on four elements:
Duty of Care
Breach of Duty
Injury, and Damages
In order to collect money for your accident, you must demonstrate that the doctor, hospital, etc. owed you duty of care. Then, you must show that the other party acted negligently, breaching the duty.
If the other party committed an act of negligence but the negligence was not responsible for your injury, you do not have a valid claim for medical neglect; the malpractice must be directly responsible for your suffering.
Finally, you must be able to demonstrate that the injury resulted in damages, such as medical bills or pain and suffering. According to the National Center for Biotechnology Information, most medical negligence cases take economic damages (medical costs, etc.) and noneconomic damages (pain and suffering) into consideration.
Medical Negligence and the Doctrine of "Res Ipsa"
Proving medical malpractice is difficult, especially since medical reports, etc. are often written by the accused doctor or nurse. U.S. law recognizes this fact and allows victims of medical malpractice to apply the doctrine of "res ipsa loquitur" to their cases; a Latin phrase that translates to "the thing speaks for itself." In short, this doctrine implies that the victim doesn't need to show absolute proof of negligence; he / she only needs to prove that the injury could have been avoided if the defendant acted differently.
Res Ipsa lessens the plaintiff's burden of proof. In order to employ this doctrine, the plaintiff must show that:
The plaintiff did not cause the injury
It is impossible to obtain evidence of the malpractice
The type of accident, injury, or illness does not occur without negligence
The defendant(s) controlled the circumstances that led to the injury
The injury could not have occurred under circumstances outside of the defendant's control
If the court invokes the doctrine of res ipsa loquitur, you are no longer hold the burden of proof; instead, the defendant is responsible to show that he / she did not commit an act of negligence.
How Much Is Your Medical Malpractice Case Worth?
If you suspect that your injury was caused by medical neglect, you probably have a lot of questions about your rights as an accident victim, such as "How much is my case worth?" United States law does not designate an amount of money that you can collect for medical malpractice. In fact, every negligence settlement is determined by the unique facts surrounding the case.
Factors that can affect the value of your claim:
How much money do you owe in medical expenses?
How much money did you lose by missing work (lost wages)
How much money will you need for future medical costs, care, and procedures?
Did the injury result in significant mental anguish, pain, or suffering?
Get Started With a Free Consultation – No Fees Unless We Win
If you believe that your illness / injury was caused by careless healthcare professional, contact an Atlanta medical malpractice lawyer from our firm today. At Henningsen Injury Attorneys, P.C., we believe that a successful personal injury claim starts with experience. That's why our team has spent more than a decade developing the legal strategies that we use to help your clients.