Atlanta Workplace Accident Attorney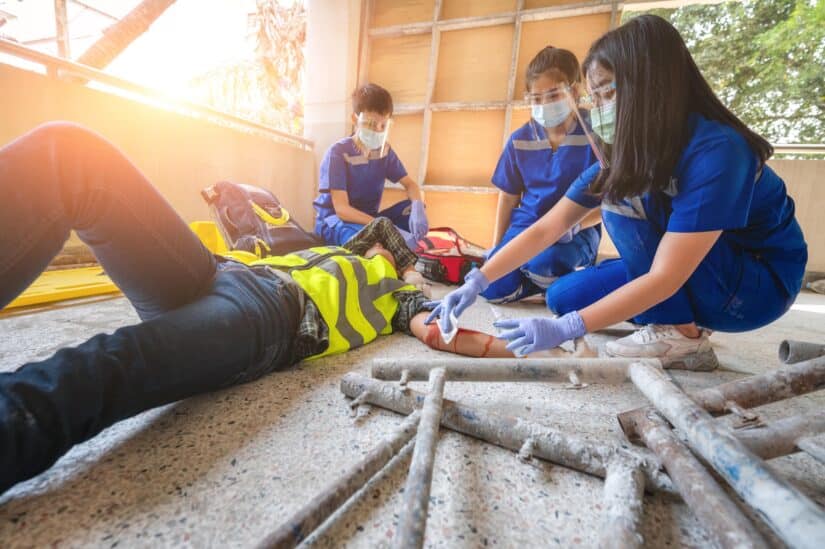 Work with a Team with Over a Decade of Experience
Workers in certain industries, such as the construction or manufacturing industries, are at greater risk for injury and fatal accidents at their workplace. According to state law, the term " work-related injury" is defined as personal injury or death by accident arising out of or in the course of employment. This term also includes disease or infection that naturally or unavoidably results from such injury.
If you or someone you love sustained an injury or illness while on the job, you can seek the compensation you need when you call an Atlanta workplace accident lawyer from our office. You may be able to recover wage benefits and medical benefits for your injuries, and in certain situations you could qualify for disability benefits as well.
Statute of Limitations for Work-Related Accidents
According to Georgia law, you must notify your employer or your supervisor of your accident within 30 days in order for your claim to be valid.
There must be a good reason if you wait more than 30 days, at which point you must notify your employer or supervisor of your accident in writing. Time restrictions such as these are referred to as the "statute of limitations," and a failure to take action within the required time limits could result in the loss of your right to benefits. This is one of the reasons why it is especially important to have the help of an Atlanta personal injury lawyer after you have been injured.
Georgia law also states that you must file a WC-14 form, Notice of Claim, with the Workers' Compensation Board for the following situations:
1 year from the date of injury; or
1 year from the date of the last authorized treatment paid for by your employer or its insurer,or
2 years from the last payment of workers' compensation income benefits
You can pursue a workers' compensation claim and benefits at any point after you file a Form 14, but long periods of time in between your treatments can make it harder for you to obtain compensation.
When you are seeking compensation for a work-related injury or illness, there are several other deadlines that you must be aware of as well. For example, if your claim is rejected by a judge at the Workers' Compensation Board, you only have 20 days to appeal that decision and failure to do so may result in a loss of your ability to further pursue the matter.
Additionally, there are times when a claim may exist against a party other than your employer. This type of third-party claim can come about when you are injured at work because of a defective product or machine that came from another manufacturer. Third-party claims generally have a 2-year deadline in Georgia, although the requirement varies in other states, and shorter deadlines may apply.
Why You Need an Atlanta Injury Attorney
Here at Henningsen Injury Attorneys, P.C., we have the legal knowledge and experience to help you determine if you have a claim against your employer or a third-party, or both. In some situations, you may be able to file a claim against your employer in addition to a claim for workers' compensation benefits. We know how to handle these situations and will fight the insurance adjusters for the maximum amount of compensation available to you and your loved ones.